Ski rental in Cortina d'Ampezzo
Carrying skis on the rooftop of your car, lugging them in the train or even on the plane is one of the most annoying and unpleasant aspects of your holiday. In our rental you'll find always brand new equipment. Our skis and snowboards are tuned perfectly after every rental by our skilled technicians. We make sure the equipment is in the absolute best shape possible every time it goes out. If there are any issues during your rental, we will meet you to fix those problems. You can choose to insure your equipment against unintentional damage and theft, leaving you to relax and enjoy the slopes.
Check your equipment in our rental shop, we'll bring your ski and snowboard in your Hotel.
Our staff, with over 25 years experience, know just about everything there is to know about ski and snowboard shape,function and the latest equipment!
The shop sits 200 meters from the ski bus stop and the ski area Faloria/Cristallo.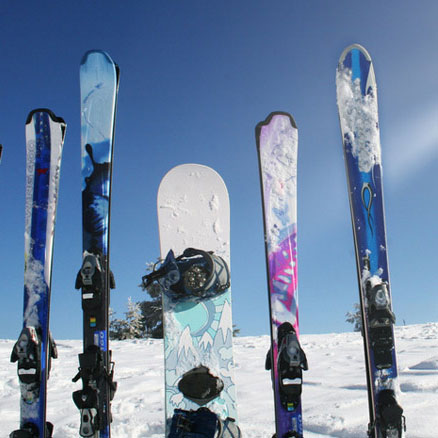 Skis or snowboards with the latest technology. Skis, boots, poles and helmet all custom fit during the try at our rental shop -> Rent now